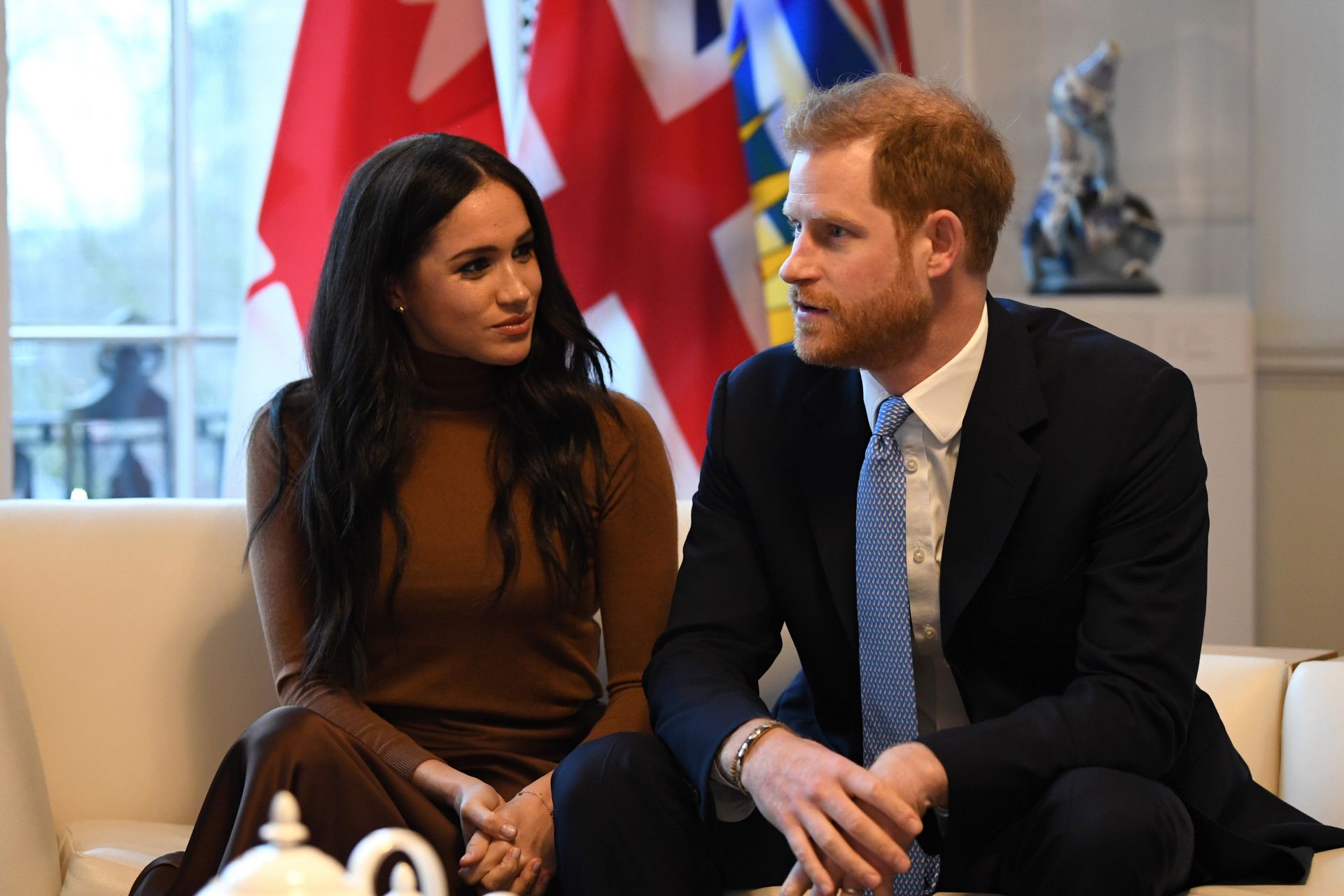 El pasado 8 de enero, los Duques de Sussex anunciaban una importante decisión sobre su estancia y colaboración con la Familia Real británica. El Príncipe Harry y Meghan Markle comunicaron de manera unilateral sus deseos de renunciar a sus deberes como miembros de la institución, vivir entre América del Norte y Reino Unido, y trabajar para ser financieramente independientes, renunciando a su "sueldo". Un anuncio que, sin embargo, sorprendió en Buickingham al no estar en pleno conocimiento de la Reina Isabel II.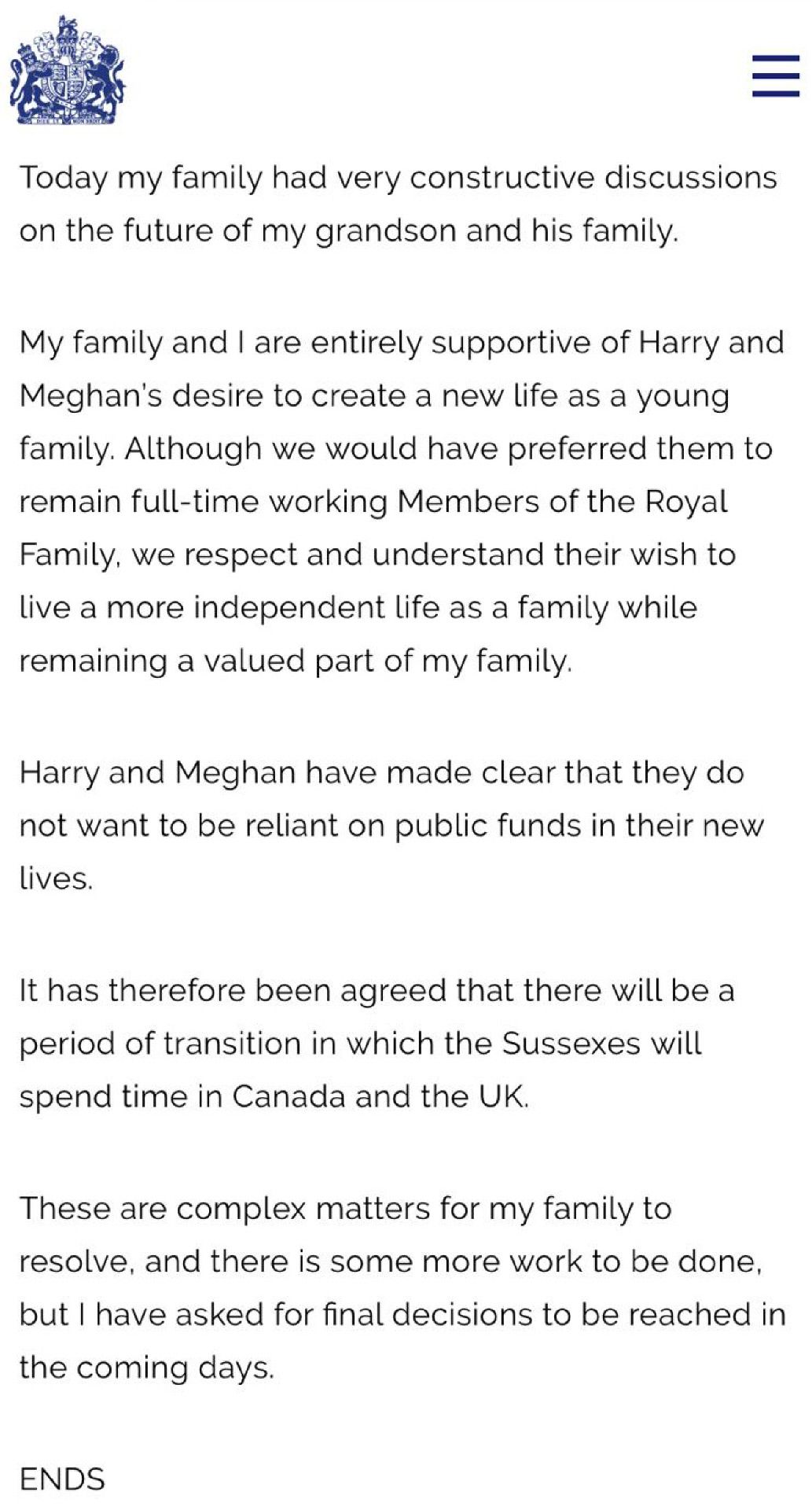 La reina Isabel II ha cedido y autoriza a que Harry y Meghan organicen su vida al margen de la realeza. La pareja podrá vivir durante el periodo transitorio que le pedía entre Canadá y el Reino Unido, con su hijo Archie de ocho meses.Los detalles de este nuevo y complejo esquema, sin precedentes en la realeza británica, se completarán en los próximos días.
The Duke and Duchess of Sussex joined hundreds of veterans and their families at the 91st Field of Remembrance at Westminster Abbey, to honour and remember those who lost their lives in service of their country. Their Royal Highnesses each planted a Cross of Remembrance, paying respect to those who have served in our Armed Forces. They were then honoured to spend time meeting with veterans and family members from all areas of the Armed forces – from those who have served in past campaigns to more recent conflicts. This is the seventh time The Duke has attended the Field of Remembrance – having previously accompanied The Duke of Edinburgh for several years. The Duchess of Sussex was grateful to be able to join her husband on this important day and to personally recognise those who have served.#remembrance #lestweforget
A post shared byThe Duke and Duchess of Sussex (@sussexroyal) on
La monarca se reunía con ellos y con su hijo, el Príncipe Carlos, para abordar la crisis y gestionar lo que pasará con los Sussex a partir de ahora. Sobre el encuentro, que ha tenido lugar durante la tarde en Sandringham, dice que ha sido muy "constructivo". "Tanto mi familia como yo apoyamos por completo a Enrique y Meghan en su deseo de crear una nueva vida, como una familia joven", explicaba la monarca en el comunicado.
This evening, The Duke and Duchess of Sussex attended the annual #WellChildAwards in London. WellChild aims to ensure every child and young person living with serious health needs has the best chance to thrive with the support and medical care needed in the comfort of their own home. The Duke of Sussex became Patron of WellChild in 2007, and last year both The Duke and Duchess attended the awards to honour the children and families thatWellChild supports. The Duke, who first came to these awards over a decade ago, shared in his remarks tonight: "Last year when my wife and I attended we knew we were expecting our first child – no one else did at the time, but we did – and I remember squeezing Meghan's hand so tightly during the awards, both of us thinking what it would be like to be parents one day, and more so, what it would be like to do everything we could to protect and help our child should they be born with immediate challenges or become unwell over time. And now, as parents, being here and speaking to all of you pulls at my heart strings in a way I could have never understood until I had a child of my own." • To find out more about tonight's event and how you can support this very special organisation, please visit @WellChild Photos ©️ PA images
A post shared byThe Duke and Duchess of Sussex (@sussexroyal) on

El acuerdo alcanzado prevé, "un periodo de transición en el que los duques de Sussex pasarán su tiempo entre Canadá y el Reino Unido". Quedan aún muchos cabos por atar para hacer viable esta nueva situación. "Estos son asuntos complejos por resolver para mi familia y hay más trabajo por hacer, pero he pedido que las decisiones finales se completen en los próximos días", ha afirmado la reina.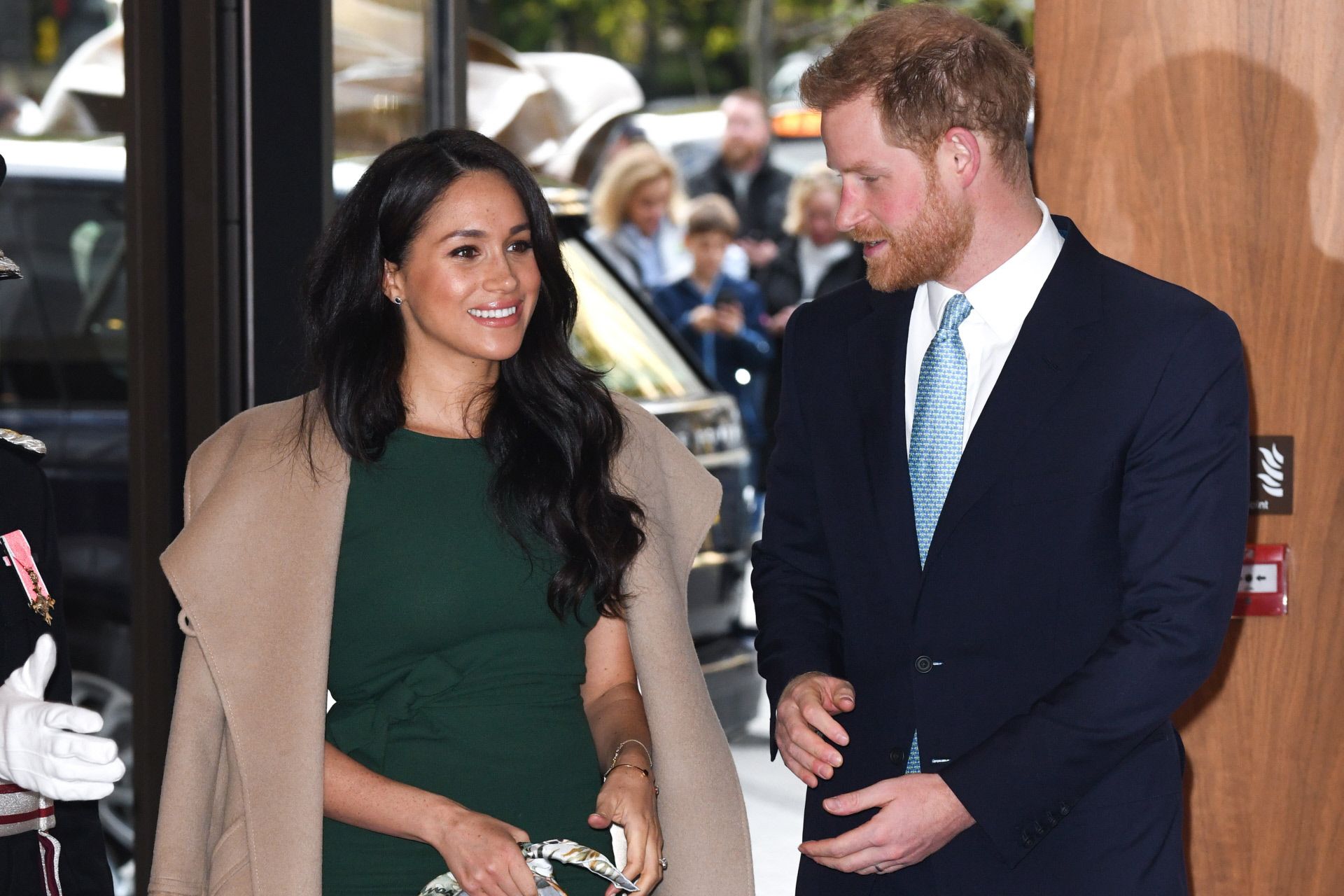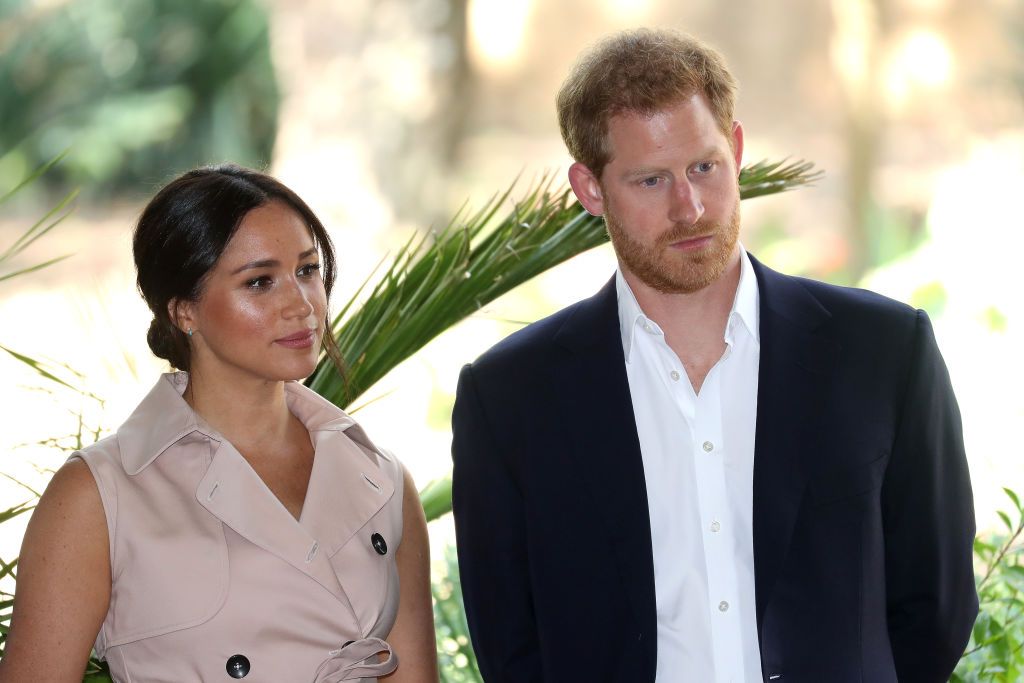 Fuente: Leer Artículo Completo